Core Values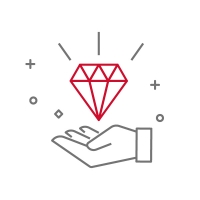 Our Mission
Develop and maintain healthy, safe and ethical work environment to our employees who have always been our greatest assets.

Support our clients achieving their goals by providing high quality services and cost effective solutions.

Contribute in the development of our community by employing and training of local resources and sub-contractors being a commitment towards the community and environment we operate in and empowering local resources.
Our Vision
To be a key participant in building and upgrading Iraq oil industry through providing advanced valuable technology solutions to our clients within the industry.
Our Values
Institute policies that meet highest business standards of ethics and integrity to our customers, employees and to the societies we serve.

Diversity, equal opportunity and fair treatment.

Regularly, internally & externally, conduct audits to assure our policies are followed to the details.

Utilize our high accumulated experience.

We need to add some technical and business values that we see we have.